Watch Maintenance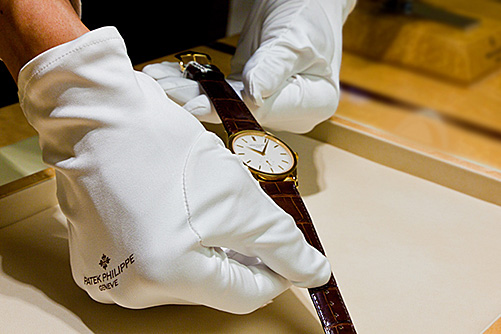 Patek Philippe watches are designed to last many generations. To ensure your legacy endures we recommend a regular overhaul every four to five years to keep your timepiece in perfect working order.
In order to preserve the value of your Patek Philippe timepiece, it is important to have your watch overhauled. Watch maintenance should only be undertaken by an accredited Patek Philippe service centre.
Any intervention performed by a non-authorised agent renders the Patek Philippe guarantee void.
This maintenance work is carried out by authorised service centre staffed by watchmakers trained by Patek Philippe.
Prices quoted in Japanese Yen (JPY) are effective as of October 18th, 2022.
For further information and assistance, please contact us by Contact Form.